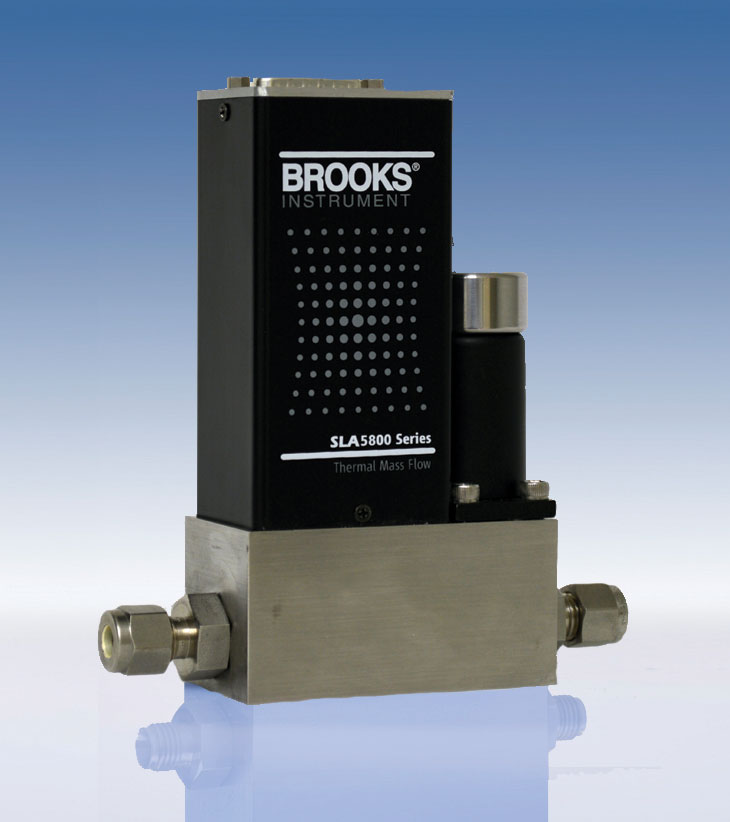 With the largest installed base of thermal mass flow controllers and mass flow meters around the world, Brooks' flow meters provide significant advantages in response time, accuracy, repeatability, turndown, self-diagnostics and application flexibility.

Brooks Mass Flow Controllers and Mass Flow Meters offer:

Industry-leading repeatability ensures a stable process even under changing conditions
Self diagnostics and alarms eliminate downtime
Multiple communication protocols allow easy integration into many control systems
Analog I/O devices allow for quick and easy system integration
Elastomer seal option provides exceptional leak integrity and maximizes control valveshutoff dependability
Globally approved for a variety of service areas

The Smart Link Advantage (SLA)Series is Brooks' premier smart digital thermal mass flow meter series.

SLA mass flow controllers and mass flow meters link to advanced service tools and offer the advantage of digital protocols. The SLA Series provides many advanced features such as enhanced temperature stability, zero-drift diagnostics, coplanar valve for improved turndown, and more.

The 4800 Series flow meters feature a broad flow range, compact size and MEMS-based sensor that provides lightning-fast response times.

Brooks thermal mass flow controllers and mass flow meters also have many certifications and approvals for ingress protection and use in hazardous areas. Plus, your products are backed by the industry's best trained and most responsive flow experts with application experience in virtually every industry, all over the world.