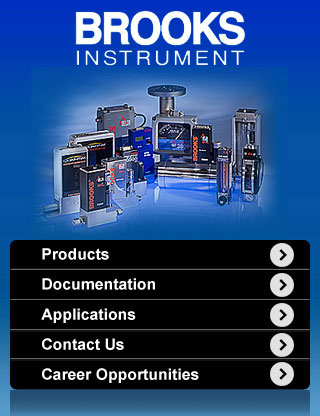 I'm very pleased to announce that we have launched a mobile version of www.BrooksInstrument.com, allowing you to easily access company and product information with iPhones, Droids, Blackberrys and other small-screen mobile devices.
Manufacturers are increasingly using mobile devices to access the Internet, and Brooks' mobile website will enable users to quickly retrieve specific product information and documentation at any time and any place. The mobile website's content is organized into five categories: products, documentation, applications, contact us and career opportunities. Users will be able to download a variety of information direct to their phones.
The mobile version of the Brooks website automatically opens when visiting the same URL as Brooks' regular website, www.brooksinstrument.com, using a mobile device.